Providing connectivity
and security that
bring peace of mind
OneSystems Technologies' mission is to provide organizations with cutting-edge, reliable, and cost-effective turnkey solutions with communication and security systems.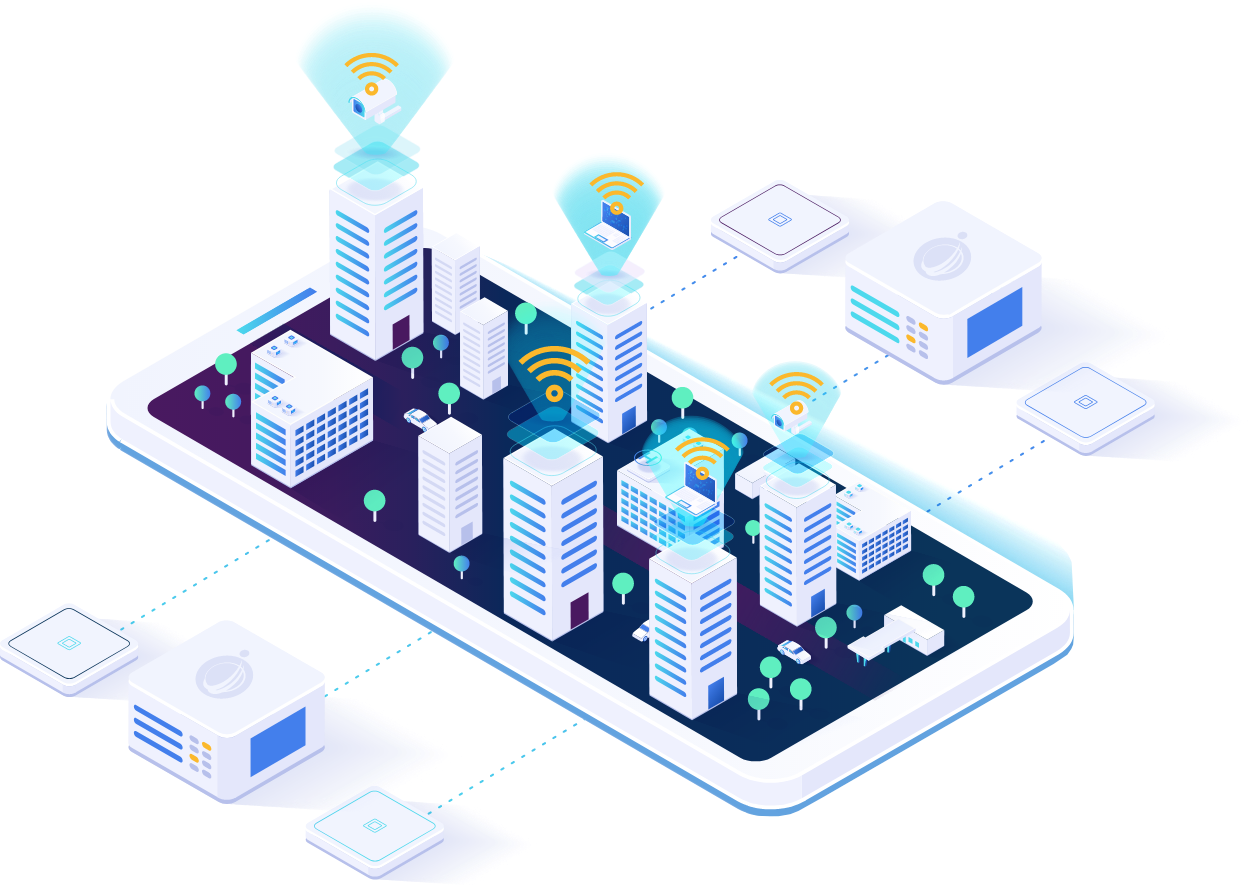 Security
Systems
Ensure your building infrastructure maintains safe and secure systems, enabling secure access, easy and reliable control to protect buildings and the people within them.
Audio & Visual
Systems
From professional audio systems to live broadcast systems, we keep you connected with the latest in technology, offering full support, and a new way to communicate.
Enterprise Network
Infrastructure
Step into the future with complete infrastructure fiber-optic cabling and testing, structured cabling, data center IT backbone, wireless network infrastructure for enterprise-class security.
Communications
Systems
Connect beyond limits and optimize your business as you transform the way you communicate. With PABX/VOIP Phone system, intercom, or public address systems and fiber optic and structured cabling allow you to reach new heights for a new experience.
Other Customized
Solutions
From hardware and software customization to work and third-party integration work, Onesystems Technologies continues to provide customized cutting-edge solutions.
"OneSystems Technologies is a great partner. We collaborate on many large-scale network infrastructure projects. With a dedicated team of professionals in OneSystems, we get to leverage their expertise in providing the best solutions, with superb implementation quality standards for our customers. After all, OneSystems is a great partner to work with!"
Panduit, Singapore Sales Team
"We are manufacture for providing the audio visual and lighting products. OneSystems Technologies was a great partner. They have cooperationed with our company for lots of AV projects,Their professional team to help the client offer the professional solutions and installation issues. Our customers are very satisfied with the work done. I will not hesitate to recommend OneSystems to our partners and customers."
CommScope
"OneSystems Technologies have started the journey with Commscope for 15 years. They have successfully delivered sizable projects using Commscope Netconnect solutions for our valuable clients. Their long term relationship with clients is a strong testimony of client satisfaction which helps in winning recurring projects. OneSystems Technologies' success is built on the foundation of product knowledge, business engagement ethics and professionalism which I am looking forward to continuing our partnership for the coming decades."
ITC Manufacturer
"OneSystems have been a key AEX SYSTEM dealer and system integrator for our solutions in the Singapore market. They are technically professional and extremely proficient in commissioning our Network Audio Solutions. Their expertise in handling various Network Based solutions have allowed them to successfully install our solutions into many high-end manufacturing facilities, providing the highest level of service to their clients. Those projects have proven to be invaluable references for AEX SYSTEM. We have a great working relationship with OneSystems and we look forward to collaborating on many other projects to come. Thank you."
AEX System Sdn Bhd
"With the system integration that OneSystems provides it's customers, Cradlepoint has enabled connectivity for CCTV monitoring across a number of projects," said John Boladian, Vice President, Partner Sales APAC, Cradlepoint. "OneSystems is a key Cradlepoint partner and together with them, we have enabled several customers in the construction industry in the region to provide connectivity to remote sites wirelessly using the 5G cellular network."
Cradlepoint
Trusted by Leading Companies

Cutting-edge technologies and creative solutions to keep teams secure and connected