Data Centers
Defend your data with trustworthy and stable communication and security solutions
In a world that requires data protection on the highest level, OneSystems Technologies' end-to-end technological services provide ultimate protection of your information with remote storage and access to servers wherever you are and whenever you need it.
Data Center person security
OneSystems Technologies understands the different levels of security access enterprises require and provides complete identity access with bio-metric body scanning for persons entering a building. This also includes CCTV systems, passkeys, and barrier management systems where heightened levels of security require access to special zones within a structure. Our teams also provide protective solutions for safeguarding the areas around the premises of the building with web-based interfaces, seamless integration with video, and other enterprise systems.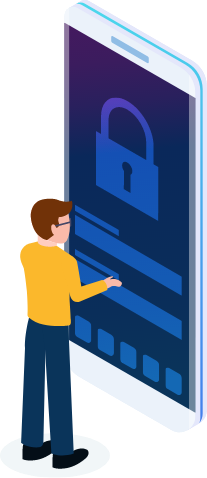 High-level security solutions
Your teams' data is of the highest value. With OneSystems Technologies' custom, multi-barrier security solutions, you can rest assured your data is safe. Our seamlessly integrated solutions include multi-level access control, CCTV real-time monitoring, body checkers, parking area barriers, mantraps, PA systems, and more.
Fast and secure solutions
OneSystems Technologies' lightning-fast fiber-optic solutions keep teams up to date with today's cutting-edge integrations. Store, manage, and disseminate data in a fraction of a second while maintaining the highest level cyber security.
Trusted by Market Leaders
We are an integrated solutions company based in Singapore that has been offering value engineering solutions for buildings, infrastructures, and enterprises across industries for more than a decade. As a valued partner, OneSystems is helping you stay secure and connected with cutting-edge security and communication solutions, world-class customer service, and future-proof solutions.
Our highly motivated and caring team of experts are here to ensure you are supported and benefit in every way.
Quality world-class service
Cost-
effective
Value-
driven
Ultimate
protection
End-to-end
solution
Excellence

Integrity